Brands must use social media to engage customers and increase traffic. Ad targeting, engagement with followers, and results analysis continue to improve. The most popular social media platforms are Facebook, Instagram, YouTube, LinkedIn, and TikTok. Awareness of the fundamentals of marketing via social media is vital. Keryar is among one of the most promising company in Gujarat. They help small business reach their full potential.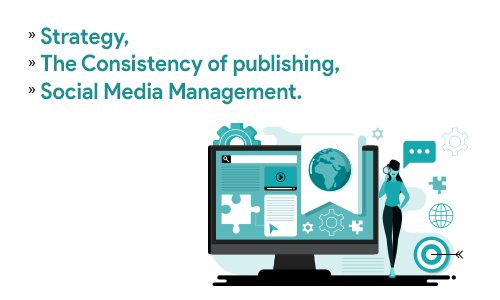 Strategy: A comprehensive social marketing strategy is the key to success. Define your goals, identify your target audience, decide on the best platforms, and prepare content that engages these viewers. Measures of success must be set.
The Consistency of publishing: This is vital when you are publishing content. Determine the frequency and frequency of your blog posts. Use scheduling tools to streamline your workflow. This will ensure that your content reaches the right people at a suitable date and time.
Social Media Management: Engaging with your clients is vital. Respond to social media messages, track brand mentions, and respond to feedback. This boosts confidence and improves your brand's credibility with its customers.
Advertising, both organic and paid content, can be found in. Paid social media ads enable targeting specific groups and boosting your material's visibility. Choose the best social media ad for your needs by knowing your options.
Using media metrics to measure your marketing effectiveness is crucial. You can optimize your strategies by monitoring metrics such as engagements, views, and reach.
Nailing Down Your Target AudienYou need to identify your ideal audience to: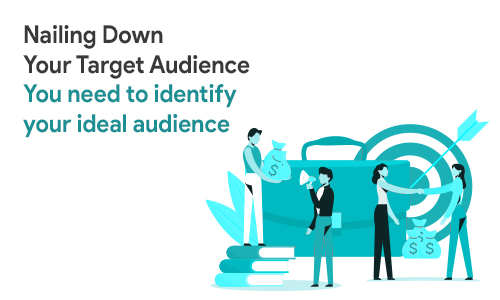 To promote your small business via social media. Avoid broad statements such as "everyone" or generalized demographics. You should identify the reasons for your audience's enthusiasm. Know their goals and pain points, then build relationships based on this information. This lets you reach out to your audience and customize your message to their needs.
Finding the Right Platform:
The next step is to identify the social media channels that your audience spends most of their time on. Put your energy and time into platforms that match your audience's preferences. Whatever platform you use, know where your audience hangs out to maximize your reach.
Running a Competitor Analysis:
Analyzing your competition's social media can provide valuable insights. Identify what works and what doesn't for similar demographics. Let their mistakes and successes inform your social media marketing strategy.
Creating a List of Content Ideas:
Learn about your audience's goals, needs, And outcomes from your competitor's analysis. Develop content ideas based on this information. Respond to the audience's needs and concerns by responding to their requirements.
Creating a Brand Guide:
Consistent branding is crucial for remembrance and recognition. Create a brand guideline that includes your logo, colors, and fonts. Define how and when these elements create unifying and identifiable branding.
Posting short-form content:
Make use of the power of short-form video. TikToks, Instagram Reels, and Facebook Reels are powerful short-form video platforms. Algorithms now favor these types of formats, which increases organic reach.
Going Live:
Build trust and authenticity with your followers through live broadcasts on social media. Interaction with viewers during live sessions creates an environment of openness and trust. Create your live sessions around issues that will resonate with your viewers.
Posting Stories:
Use the Stories feature that is available on the majority of social media platforms. Adding stories to your feed is a great way to share authentic, genuine content. Promote other content, posts, or blog posts through Stories, ensuring visibility.
Creating Content a Month in Advance:
Create your content calendar for social media each month ahead to maintain the same consistency and avoid rushes at the last minute. Planning ahead ensures a steady flow of content and lets you edit or make changes at any time during the month.
Cross-Promoting Content:
As you expand your reach across different platforms, cross-promotion is beneficial. Inspire your audience on one platform to join your followers on other platforms. Provide exclusive content on specific platforms to your followers. This will let them know you have high-quality content.
Be Careful With Your Instagram Feed:
Instagram is visually appealing, which makes the design of your feed essential. Keep the brand guidelines in mind and use high-resolution images. A well-designed feed can influence your number of followers.
Using Paid Social Ads:
Consider putting aside a budget to pay for social media ads. Particularly if you're trying at specific goals that are beyond organic reach. With Facebook and Instagram, you can target specific audiences and increase online sales. Make use of these options to increase your reach.
Monitoring Engagement Daily:
Engage with your followers by responding to direct messages and comments. Maintain a reputation for being responsive and authentic. Consider using auto-response to acknowledge messages so your customers feel heard and appreciated.
Becoming familiar with your platform Analytics:
Make use of the built-in analytics provided by every social media site. Check these statistics to gain insight into your followers, engagement rate, and your posts' performance. Data-driven choices lead to more efficient marketing on social media.
Measuring Your ROI:
You should check campaigns by the ROI(Return of Investment). Track leads, sales, or other metrics linked to your social media marketing efforts. Use this information to improve your strategy and assign funds to the most efficient strategies.
You must commit to constant monitoring and engagement when marketing on social media for small businesses. Social media can boost brand awareness, profit, and growth for small businesses.