1. Make it mobile-friendly
Websites must be mobile-friendly. More than one-third of people purchase online on their phones and spend more than five hours on them daily. Your mobile website must be user-friendly. If your site is hard to read or navigate on a mobile device, potential clients may leave for a competitor. A poor mobile user experience also lowers your website's search engine ranks, making it tougher to find on Google.
2. Facilitate access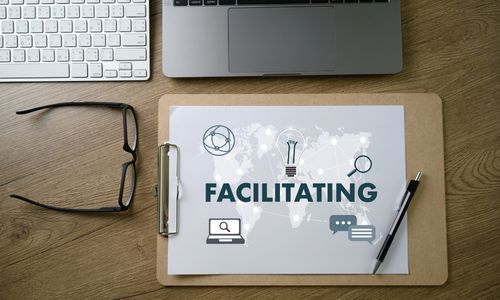 Your domain name should fit or describe your business. Multiple domains can point to the webpage. To attract visitors, use technical SEO, keyword research, content marketing, and paid advertising.
Tip: Outsource web development, branding, SEO, and content marketing to experts who can help you create your website and landing pages.
3. Put your contact info up top
If your firm relies on customers calling you or your sales staff, make it easy to find. "Your contact information should be accessible, preferably at the top of the homepage, so that visitors don't have to look for a phone number or address if they want to contact the business," stated Web.com CEO David Brown. If you utilize social media to engage with customers, put your links in the header or footer.
4. Easy navigation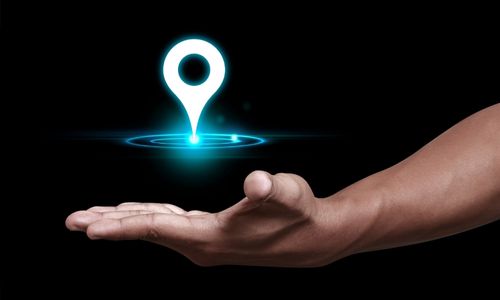 Weebly co-founder and chief product officer Dan Veltri recommend five properly named tabs with relevant pages under them. You should also make it easy for readers to return to the homepage. Google searches often lead to pages other than your homepage. People scan websites from left to right, so position your navigation menu at the top. Dropdown menus under top-level categories simplify navigation.
5. Keep pages clean
associate professor of strategic communication Paul Bolls. The mind cannot retain new information if a site has too much information. Use a suitable text-to-graphics ratio for a clean page. Cut social widgets like Twitter feeds off your site to simplify. Michael LaVista, CEO of Caxy Interactive, advocated asking if you're providing reader-careful material. Remove widget material that conflicts with the page goal.
6. Verify
It's obvious that erroneous numbers, obsolete product information, and grammatical faults would turn off customers. Before publishing, proofread and periodically review each page, especially after making changes elsewhere.
Tip: Alter your social networking pages, Google My Business, Yelp, and other sites where your business appears whenever you update your website's basic content.
7. Respect speed
Akamai showed that 88.5% of web surfers will quit a slow-loading website. Nearly 70% of internet shoppers are influenced by page load time. Keep your website running quickly by updating software, optimizing videos and graphics for faster downloads, and utilizing a website host with enough bandwidth.
8. Inspire action
Your website's pages should encourage action. You must urge them to act. These landing pages should urge users to call your firm, join up for a service, buy a product, download a whitepaper, or do something else that helps your business. Provide a button, link, or unambiguous language to encourage action. Keep the call to action above the fold if possible.
9. Design simply
Avoid distracting typefaces, colors, and GIFs. Short paragraphs and bullet points also improve readability. Portent Inc. CEO Ian Lurie recommends paragraphs under six lines. Mobile responsiveness, which Google uses to rank websites, is very crucial. Websites with higher rankings appear higher in search engine results (SERP). Your website may rank lower in search results if a competitor is mobile-friendly.
10. Personalize
Tom Lounibos, the co-founder of SOASTA, told Business News Daily that e-commerce companies must offer high-quality online experiences to match their brand image, much like brick-and-mortar firms do. Thus, you're About Us page should not be a dull list of corporate details. To personalize the customer experience, Emily Brackett, president of the design and branding agency Visible Logic, suggests providing a decent photo of yourself or your team.
11. Make your website copy customer-focused
Your website attracts visitors seeking relevant information. They may visit your blog to learn about your products or services. Either way, provide relevant content that engages prospects, provides value, and builds trust in your expertise. Think about your customers when planning your website content. What would aid a potential customer? What do you know and what do you need to be explained? You may retain customers on your site longer and build a long-term relationship that leads to sales by concentrating on their needs.
12. Optimize SEO
Your industry's best website won't help you if no one can find it. Free organic search traffic is more cost-effective and effective than paid ads. People use Google to find information online. Your organization should appear on the first page of search results since most people find what they need there. Google and other search engines rank sites for keywords using proprietary algorithms.
Crawling, indexing and ranking determine search engine placement. They crawl your site by following links. Therefore, get as many external links as feasible. The crawling bots index your site for keywords, freshness, relevancy, links, and multimedia. Make sure your site has lots of fresh, keyword-relevant content.
Finally, search engines rate results to find the best. Relevance and authority determine to rank. Include lots of relevant content, including articles on various topics. Your site's traffic, size, and quality links determine its authority. Small business SEO tools simplify optimization.
help you a website in Gujarat? Choose Keryar, the best web design company in Anand. Our team of expert developers and designers can create a beautiful and functional website that stands out, drives traffic, and converts visitors into customers. We offer a range of digital marketing services, including search engine optimization, social media marketing, and email marketing, to help you grow your business. To find out how we can help your business, contact us today.